To add a new customer select "customers" from the menu at the top. This will add a set of icons below the top menu with customer specific items.
Now select the green + to add a new customer. This will take you to the add customer screen.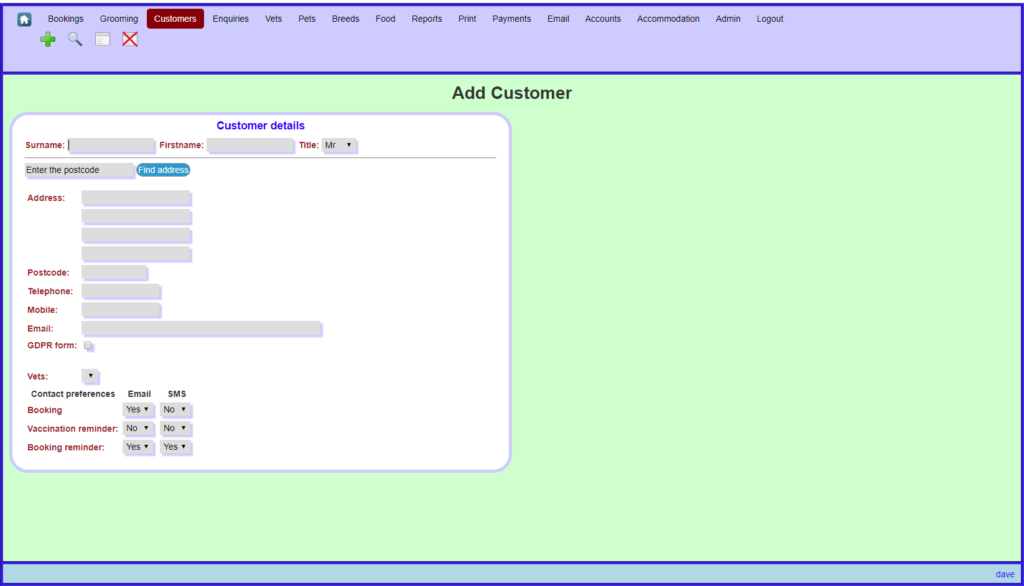 To add a customer complete the relevant fields. Once a field has been completed a save button will appear at the top right. The postcode lookup feature will not work unless the necessary information has been added in the admin area (see admin documentation). When all the information has been entered, press the save button and you will be taken to a screen to add a pet.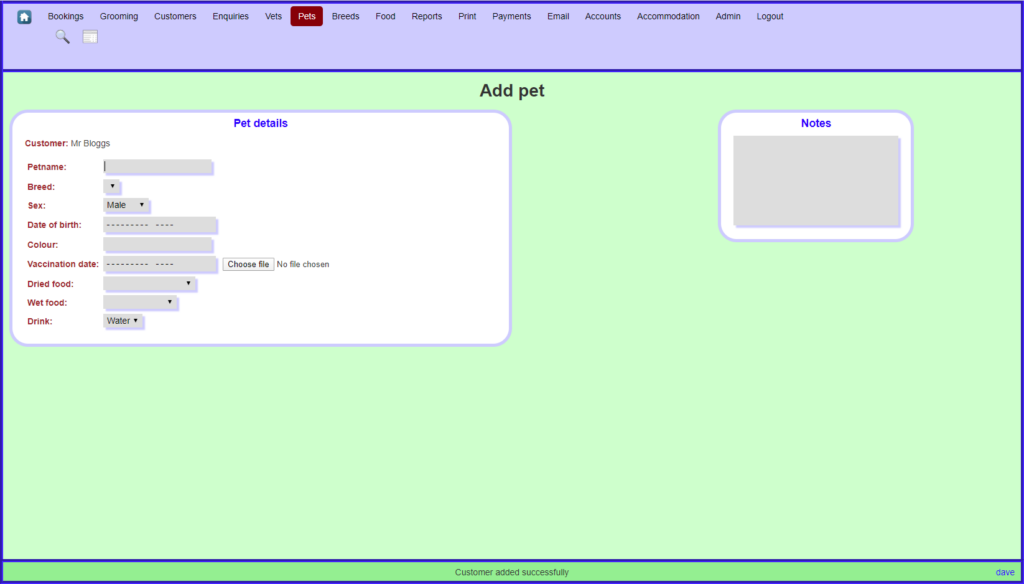 If there are no breeds listed then you need to go to the breeds tab and add the relevant breed.